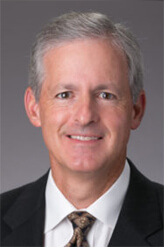 June 4, 2019
SCOTT A. SPIER, CCIM
Scott Spier, CCIM, joined Eisenberg Company in November, 1986.
During his 30 years with Eisenberg Company, he has been involved in retail leasing, tenant representation, land and investment sales and retail shopping center development. In January, 1993, at the age of 28, Scott obtained his CCIM designation. Scott has orchestrated multiple site acquisitions for national retailers including Wal-Mart Stores Inc. and OSCO/CVS Drug Stores.
From 2000 to 2005, he co-directed the site acquisition, development and leasing of five Safeway anchored shopping centers totaling in excess of 650,000 square feet for Regency Centers, a leading retail REIT based in Jacksonville, Florida. Scott currently has leasing/investment sales responsibilities for numerous retail projects in Metro Phoenix.